a snapshot of my past - to the present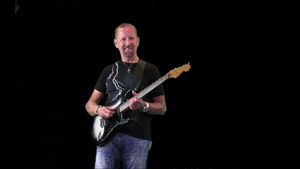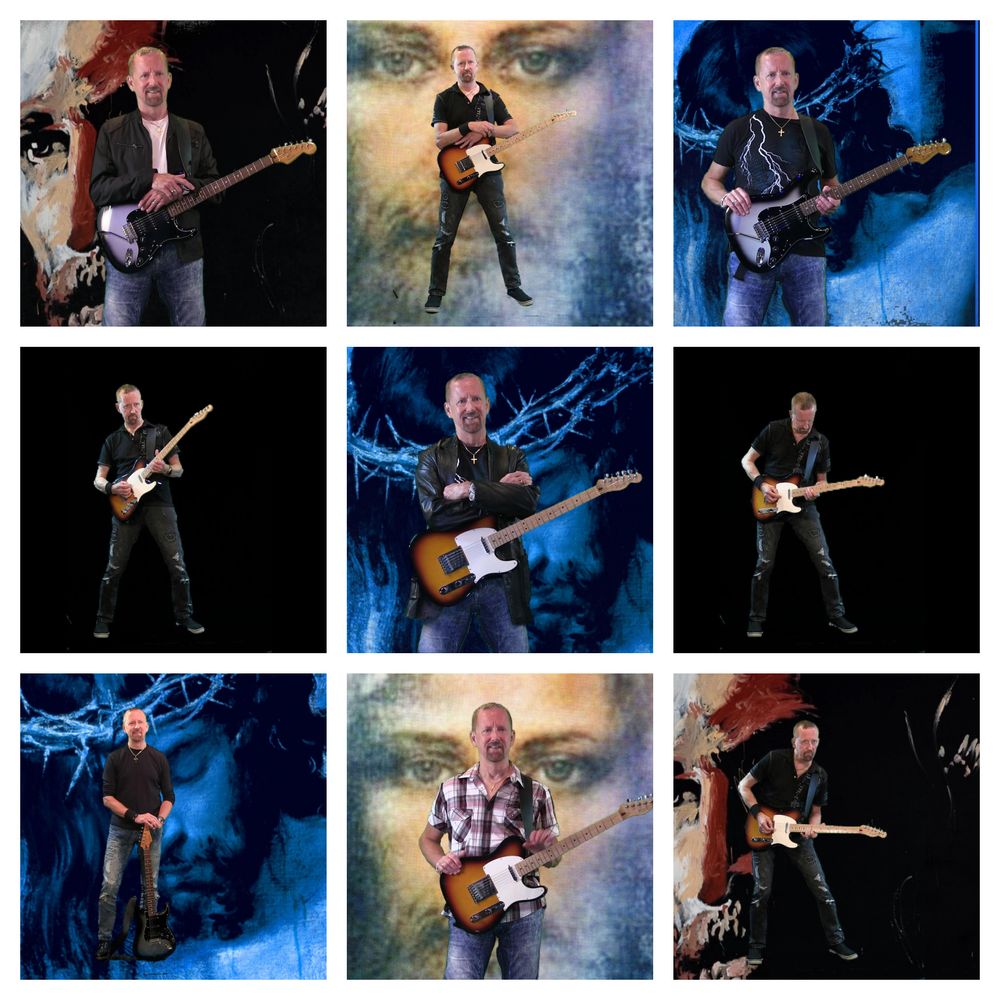 B.C.
My life before becoming a christian
Before giving my life to Jesus Christ, I lived on the dark side of life, doing things that I later would be ashamed of; but on the day I gave my life to Jesus - my sins were washed away - the shame, the guilt - all the sins of my past were cast into the sea of God's immeasurable mercy and forgiveness. 
As a teenager, I played in numerous bands as the lead singer and guitarist, and was heavily influenced by bands like Led Zeppelin, The Yardbirds, Jimi Hendrix, B.B.King, Chuck Berry, Bob Segar and countless others. I started doing drugs and hanging out with the the kids who liked to party... I was in fact one of the boys your mother would warn you not to hang out with.
My senior year in high school didn't go well; my father and I just couldn't relate to each other... I dropped out of high school  and hitch-hiked across the U.S. living day to day just trying to survive. I didn't have time to play music - but it was always in my heart - and I was following the bands and music being played on the radio.
I was later asked if I would like to tour as the Rd.Manager for a nationally know band:THE FROST. That led to me touring the U.S. and meeting and being backstage with the biggest rock bands &  artists at that time. Jeff Beck/Rod Stewart, B.B.King, Jimi Hendrix, Fleetwood Mac - just to name a few. 
Living on the street with nothing to touring the U.S. - living in Holiday Inns taught me some valuable lessons about life. I learned that all of us have one thing in common - we are all sinners. We all are guilty of breaking God's commandments and falling short of His glory.  Not long after that I gave my life to Jesus Christ in my mother's kitchen - I have never been the same...
I'm writing a book/Out Of The Darkness - about my conversion to Christianity) which should be published later this year/2020.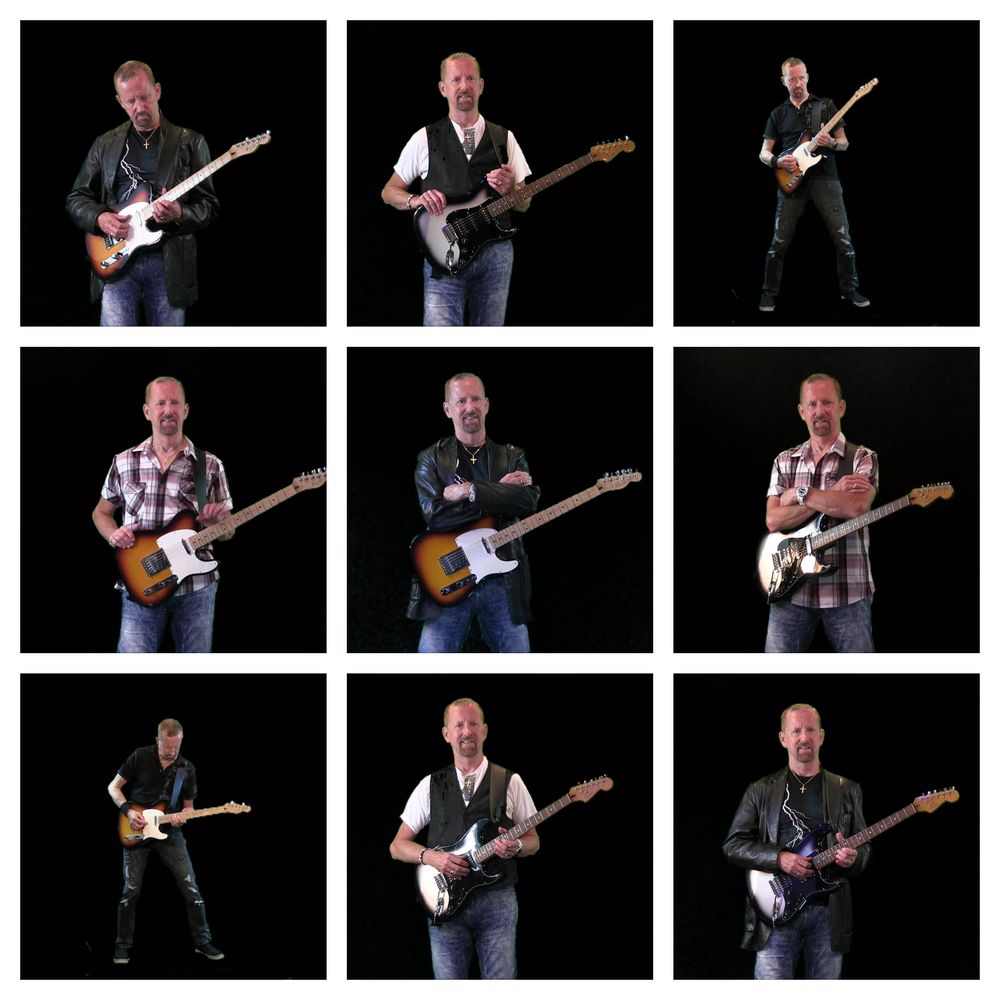 A.D.
My life after dying to sin
After surrendering my life to Jesus - everything changed! The world around me still looked the same - but inside of me - there was a transformation that had begun - and continues even now as I write this...  I began to read and study the Bible, and attend church where I became involved in the Praise &  Worship.
I started writing new songs about God and anything and everything that was on my heart.  I was soon playing at coffeehouse's and event's as a soloist where I would sing and share my testimony of how God had saved me out of a life of rebellion and confusion.
Since giving my life to Jesus Christ - I've been involved in nearly every facet of Christian music - from being the co-director of The Lightroom/a coffeehouse, talk show host of the weekly live program - Fact or Fable -owning GODSONGS recording studio here in Michigan, and being the lead singer for numerous Christian bands.  The most notable of the bands I've been with are A NEW DAY, & LAZARUS. Both bands were headline acts, and allowed me to travel and see how powerful anointed music is when presented to a live audience.
2019
My life now...
Blessed Beyond Measure... is probably the best way to describe my life at this time. I made a decision a while ago, to not sign with a major promotion agency because it would mean I would be gone every weekend, and away from my wife and ministry here in Michigan too much.
I sensed God wanted me to focus on writing new songs here at GODSONGS recording studio(godsongsusa.com),  and to also help other Christian singer/songwriters produce and record their music.  That decision has proven to be exactly where God wanted me to be at this time in my life...  I'm  now working with 2 awesome artists, Chad Jenner, and Benjamin Thomas. Their music is incredible and I'm sure you'll be hearing their names very soon if you haven't heard of them already.
My wife and I started a ministry in 2009 - Light in the Dark Ministries, that connects with other Christian ministries all over the earth.       (lightinthedarkministries.com) We are here to encourage, and to ask people to pray and support them as God directs.  We are now involved in Jail/Prison/Detention ministry and also take the gospel to homeless men & women in our area.
I'm currently assisting with praise & worship at our home church The Bridge,  and occasionally lead worship on invitation at events/churches  where we live. My wife and I are the Executive Directors of : His Children Ministries in India; which cares for hundreds of orphans and widows. (Hischildrenministries.com)
I also manage an International English Company/L.D.S. -Language Development Systems that is currently teaching Koreans English -via the internet. It is high tech instruction geared mainly  towards those who are part of the corporate business community in  South Korea.    Oh, and did I mention that I'm also a father, with two sons -Joel & Scott, and soon to be a grandfather to a little girl  named Josie. My life isn't perfect - but it's close to it - I have to wait until I leave this earth to find out what perfection is really like.
In Jesus Name,
Michael D'Aigle/fool4christ
p.s.  I almost forgot to mention - I'm currently finishing my 2nd book/Out of the Darkness - a personal story of my life hitch-hiking across the U.S. , my involvement with the secular music industry, and finally -- my time working on staff in Scientology just before my conversion to Christianity. My first book/Pearls Of Wisdom (18 short stories) is published and available in print or for Kindle through Amazon. https://www.amazon.com/Michael-DAigle/e/B00J0THR4O?ref=sr_ntt_srch_lnk_2&qid=1569647642&sr=8-2
1 co. 4:10 We are fools for Christ's sake ...