light in the dark ministries
Matthew 25:37-40 
37 "Then the righteous will answer Him, saying, 'Lord, when did we see You hungry and feed You, or thirsty and give You drink? 38 When did we see You a stranger and take You in, or naked and clothe You? 39 Or when did we see You sick, or in prison, and come to You?' 40 And the King will answer and say to them, 'Assuredly, I say to you, inasmuch as you did it to one of the least of these My brethren, you did it to Me.'
TAKING JESUS EVERYWHERE...
There is a time to sit at the feet of Jesus, and there is a time to be the feet of Jesus... knowing when to do the appropriate one is the key.  In the 70's, the Jesus movement was sweeping across the U.S. - like a mighty wave of holy fragrance filling the air with the love of Jesus Christ in such power that many Christians who had never before taken their faith beyond their church walls - WERE NOW OUT ON THE STREETS WITNESSING TO EVERYONE ABOUT WHO JESUS CHRIST IS, and sharing the gospel in simple splendor and power! 

Coffeehouses,  concerts in the park for Jesus, Christian music with the likes of Love Song and Chuck Girard, Malcom and Alwyn, Honeytree, Petra, and many more minstrels for Jesus became known as the JESUS MOVEMENT, and those who hit the streets and followed this man, Jesus the Christ were labeled: JESUS FREAKS by all those watching this phenomenon unfold across America...
It's happening again, with many people disillusioned and unhappy with church as usual, or sitting back while the world around us is going literally to hell! Many Christians are once again rising up and leaving the comfort of their cozy church pews, and taking Jesus Christ to the lost - to the helpless, the unlovely and anyone who is outside of God's family of forgiveness and inclusion. Perhaps, you are one of them like me and my wife; if so then join with us in sharing the love of Jesus to a lost and dying world. 
LIGHTINTHEDARKMININSTRIES.COM   FACEBOOK.COM/LIGHTINTHEDARKMINISTRIES   TWITTER.COM/LITDARKMIN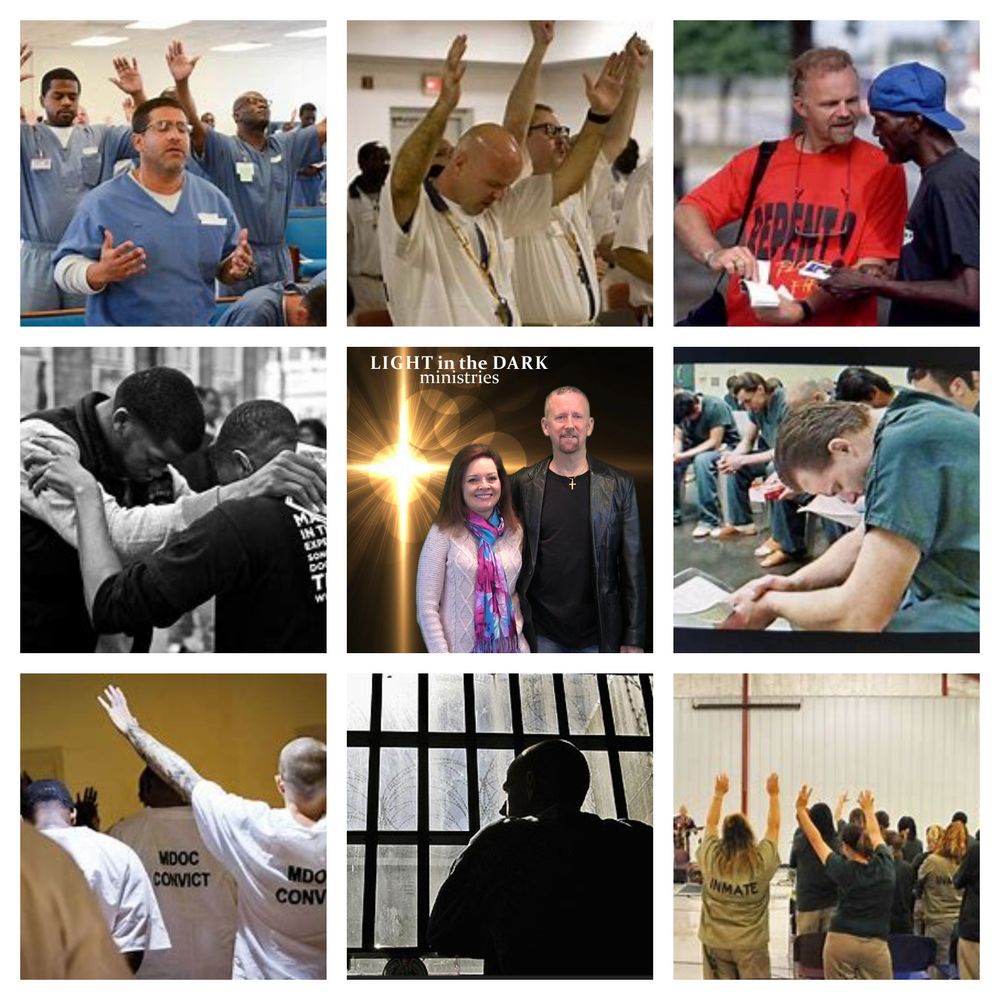 PRISON/JAIL/HOMELESS MINISTRY
eVERY SOUL IS PRECIOUS
 We are excited about our jail ministry here in our area, where crime, drugs and broken homes have resulted in the local jail here in Flint being filled with men and women bound in a cycle of death, destruction and hopelessness. We do counseling one on one, and also do regular concert events where we share the gospel of Jesus Christ - and our own testimonies of how God has saved us and transformed our lives...
We know that every soul is precious and we cannot forget about them - or leave them as they are. We let them know God loves them just as they are - but He has something much better planned for them then a life in jail or prison, and wants to lift them up.
We believe in giving everyone the opportunity to hear the Good News about Jesus dying for our sins, and rising from the dead.

Over the last several years we have seen hundreds - thousands of lives changed by the simple power of hearing the gospel, and surrendering to the Lordship of Jesus Christ. Music - scriptures - videos - testimonies; are all presented with the goal of  sharing God's love with men & women, young boys and girls who may have never know how much Jesus loves each of them. It's not complicated, but it does mean going outside the church - outside of our comfort zone; to Jesus into some dark and intimidating places. We go because Jesus tells us to. 

The Lord has blessed me to be able to minister  to homeless men at Carriage Town Ministries, here in Flint, Michigan. I go in armed with the love of Jesus in my heart, and the word of God in my hands. I may sing songs to them, or show them a video, or share my testimony with them, or whatever the Holy Spirit lays on my heart to give them on that particular day. God always has just what these men need, and I'm amazed at how many of these men's lives have been changed forever simply because I was obedient to share His' love and His' words of life with them. I was once homeless many years ago as a troubled teenager from a broken home, so I have a lot of compassion and love for these men who often just need a short time to get back on their feet. Seeing men ask God to forgive them of their sins, and inviting Christ to be their Lord and Savior has been a thrill for me to see week in and out. God's love for these men is boundless and I'm humbled to know He is using me
to reach some of them as only He can.

My wife and I have been involved with prison ministry for the last few years, and I was involved with prison ministry while attending Bible college many years ago in Missouri. We will usually bring in musicians, and we will do some Praise & Worship, and special songs; and my wife or I will give a short message - and then we will pray for the men and take prayer requests if we have time. Now God has opened another door for us to minister to troubled teens in detention here in Genesee County here in Michigan with another ministry/SHINING LIGHT MINISTRIES, which is overseen by, Dennis and Hilda McNamara. This is a great blessing to be able to take the love of Jesus to these young persons who are often at a crossroads in their lives. They can go deeper and deeper into sin and rebellion and lawlessness; or they can surrender their lives over to the Lord - and be changed into His' sons and daughters with their own testimonies of healing/mercy, and forgiveness... that is why we do what we do.
P.S.  - to learn more about our worldwide ministry, or if you are interested in being a partner with us in sharing the Gospel of Jesus Christ throughout the earth - visit: lightinthedarkministries.com   facebook.com/lightinthedarkministries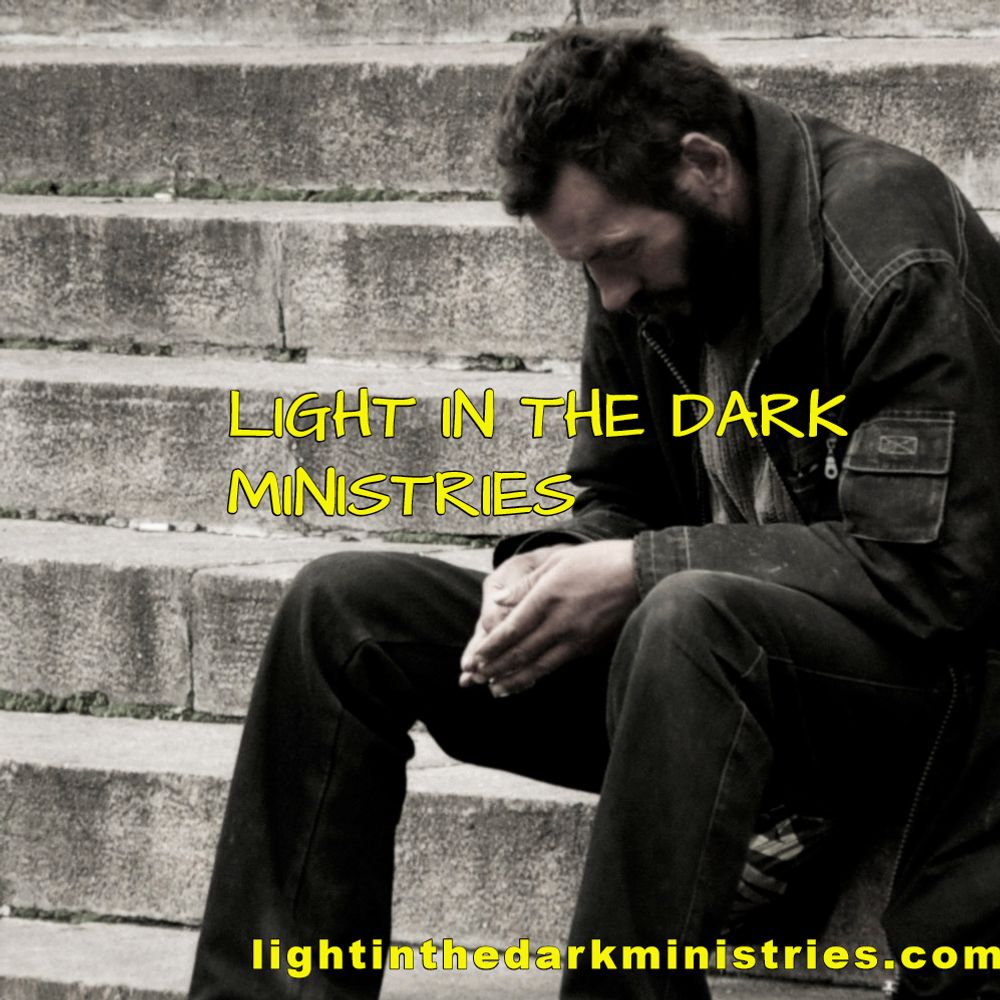 Would you like to donate?
If you would like to help support our ministry buy sending a financial gift  - you can donate any amount, and we will use the money to reach people with the Gospel. Regardless of whether you send any money  - we ask for you to pray for us as we go to many broken people who are often forgotten or avoided - on the edge of society.   We know "every soul is precious" - so we go knowing Jesus died for everyone - even the least among us.
Michael & Debbie D'Aigle
Light in the Dark Ministries 
1 co. 4:10 We are fools for Christ's sake ...